Tuscadero's The Pink Album

The new album by The Hazzards, Secrets, all about boners, periods, Hasidim, along with a cover of "Sweet Child O' Mine" - it's highly recommended.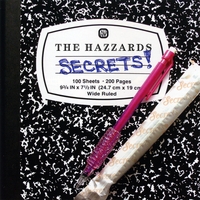 Way back in 2004, I interviewed them for Gothamist. I also crowned them Best Ukelele-Playing Fag Hags in the Voice Best of 2006. Ah, Best Of issue, I miss writing for you.